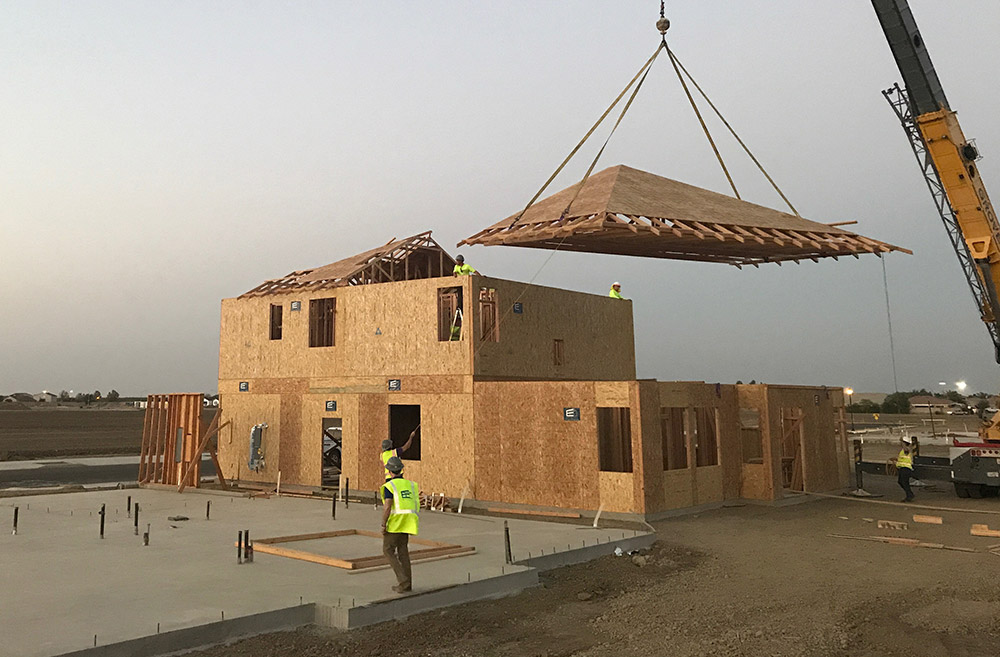 Construction hasn't changed much in the last few decades. In fact, labor productivity actually declined by 19% between 1995 and 2015 . While innovation has improved equipment and technology, the process of building hasn't undergone a major change for some time. Severe shortages of skilled onsite labor, rising labor costs and a lack of affordable housing are causing developers, architects, engineers and builders to rethink the entire construction process.
We don't build cars in our driveways, so why build a house there?
While the building process has ambled along, productivity in manufacturing has outpaced it four-fold over the past 20 years, but a change is finally coming.
Plentiful, renewable wood is key and, combined with offsite construction, provides a faster, better, cheaper, greener, more scalable, more appealing way to build. Fewer skilled workers are needed to slash building time-to-occupancy by up to 50%. Want to learn more about the amazing innovation and entrepreneurs who are moving construction into the 21st century?
IWBC 2018 October 24th – 26th. Boston, Massachusetts – Seaport
The first-ever event at which global innovators in offsite, wood-based and automated construction can meet developers, architects, engineers, builders, planners and others ready to engage the world of rapidly-built, offsite construction. IWBC attendees will see the new business models, technologies, automation and supply chain innovations in play around the globe that are already revolutionizing construction productivity. Recipients of our Offsite Newsletter (that's you!) will be eligible for our Super Early Bird Discount of 35% off two-day and 20% off one-day Passes until July 1st.
This is a $1.6 trillion opportunity for construction disruptors. Welcome to the ground floor.