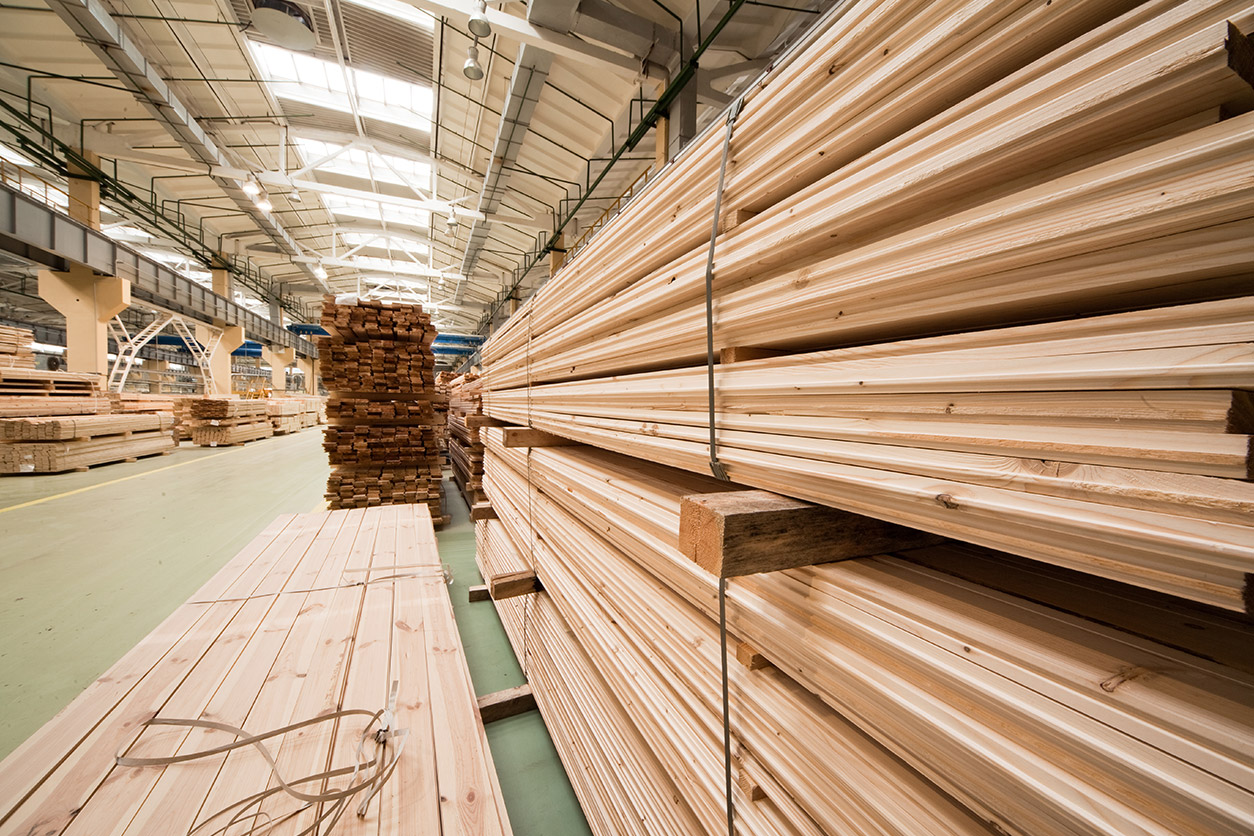 Skanska, a world leading construction group, has created a progressive calculator for embodied carbon emissions in building materials. The move is an effort to reach the stringent carbon reduction targets of the Paris Climate Accord. Skanska has been working with the Carbon Leadership Forum and partners to create the Embodied Carbon in Construction Calculator (EC3).
The EC3 tool allows construction professionals to calculate the carbon emissions embodied in a wide range of building materials. EC3 was developed with help from C Change Labs and is funded by Skanska and Microsoft. The project is an open-source tool to allow for collaborative input.
Two trillion square feet of buildings will be constructed or renovated between 2015 and 2050 and roughly half of the carbon in a building's 30-year cycle will come from embodied carbon. This carbon footprint is racked up through the extraction of raw materials, transportation and the manufacturing of building materials. Construction uses about 75% of all new materials created annually, so reducing the carbon footprint of building materials is of the utmost importance when trying to curb emissions.
A building's carbon emissions are traditionally measured in terms of the energy efficiency of building operations rather than in the embodied carbon of building components. By developing the EC3 tool, construction professionals will be able to calculate a building's carbon footprint even before it is operational.
"It may not matter how efficiently we operate our buildings over time if we don't immediately address the carbon embodied in what and how we build," Skanska USA Chief Sustainability Officer, Beth Heider told Globe Newswire. "We have only a short time to actionably reduce carbon emissions as a society. With our benchmarking and the EC3 tool, we more fully understand the emissions footprint of how and what we build—and can chart an urgent course toward its reduction."
The EC3 project began in 2016 with Stacy Smedley, regional director of sustainability for Skanska's building operations based in Seattle, partnering with Washington's Carbon Leadership Forum to establish carbon benchmarks in building materials. These benchmarks were used to develop the EC3 tool in partnership with C Change Labs. Now industry professionals can see the carbon emissions data for building materials which allows them to make better choices during material specifications and procurement.
"At Skanska, we are proud to empower our people to address this need head-on, as in the case of Stacy Smedley as the initiator of the EC3 tool and the organization's relentless pursuit of this high-tech and low-carbon solution," said Heider.
In 2018 the EC3 tool was moved to an open-source platform to ensure a greater impact on the industry. The project is housed at The Carbon Leadership Forum which provides leadership and funding through the Charles Pankow Foundation, MKA Foundation, Autodesk, Interface and 30 other supporters.
"Until now, the building industry has not had a way to assess our supply chain through the lens of their carbon impact," said Smedley. "Not only does the EC3 tool leverage how we naturally plan and estimate our work, it allows us to build for a better society by empowering our industry to reduce its carbon footprint and create a more sustainable future."
The EC3 tool currently contains data on over 16,000 construction materials and provides environmental product declaration (EPD) data. The database is searchable by material performance requirements and design specifications, location of the site and global warming impact.
Now construction professionals can access data on building materials they commonly use to calculate the embodied carbon footprint of their project. This can result in more informed decisions and a choice of materials that are more sustainable. A pilot period showed that EC3 was able to reduce the average project's embodied carbon by 30% without increasing costs simply by informing the choices of materials made by construction teams.
Skanska is committed to sustainability and is currently working on some of the most sustainable projects in the world like the Kendeda Building for Innovative Sustainable Design—a project on the Georgia Institute of Technology's Atlanta campus that hopes to achieve the Living Building Challenge certification. The Kendeda Building will generate 105% of the energy it utilizes and will feature salvaged building materials. Skanska has participated in the building of more Living Building Challenge certified buildings than any other contractor and has been featured by Fortune in its annual "Change the World" list, citing the company's work upholding "strict standards for environmental sustainability spelled out in the Paris Agreement climate accord."