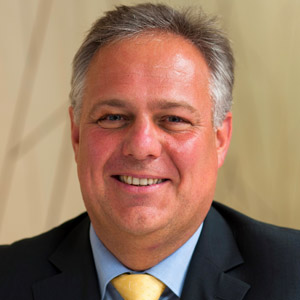 Gernot Strube
---
McKinsey & Company, Senior Partner, Munich

A native of Germany, Gernot has worked out of Munich, Cleveland and Hong Kong. He has served clients in various industry sectors, with most of his recent work focused on digital transformations, operational strategy, and performance improvement in infrastructure, construction, real estate, aerospace, rail and transportation.
Gernot has served clients in over 30 countries in North and South America, Europe, Asia, and Australia, and many of Gernot's projects are international in nature. His recent work includes a perspective on the strategic implications of digitization in the construction and infrastructure industries, and the development of smart cities and infrastructure. Gernot is a leader of McKinsey's Global Infrastructure Initiative (GII) and regularly gives key note presentations at global construction, infrastructure and technology conferences.
Recent projects include:
Strategy development for a global leader in real estate development
Assessment of the digital transformation of a global E&C leader
Digital transformation of a global industrial EPC leader
Digital Service Strategy for a major E&C with focus on the real estate value chain
Due diligence and operations improvement for a supplier of modular, pre-fabricated real estate
Assessment and pre-selection of modular residential real estate construction suppliers for leading European real estate developer
Establishment of a capability center for the application of 5D BIM technology
Development of deployment strategy of smart city projects for the EU
Winning bid for a commercial real estate mega project in the Middle East
Digital strategy for an EPC in the Middle East
Design of the technical, financial and governance approach for a greenfield metro mega project
Sales strategy for an integrated construction technology provider
Turnaround of integrated hardware and software infrastructure mega projects in border security
Gernot earned a bachelor's degree in mechanical engineering from the University of Kaiserslautern before pursuing a master's in aeronautical engineering and a doctorate in mechanical engineering from the University of Technology Munich. Before joining McKinsey in 1993, he spent five years as a scientific researcher in the field of applied laser diagnostics in combustion engineering, working under international government contracts and for leading automotive and aerospace companies.
Live Keynote Topic:
Mass Timber, A Promising New Approach to Urban Development
← Return to the Agenda