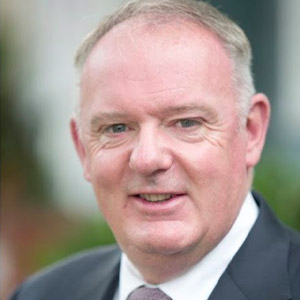 Gerry McCaughey
---
Founder & Board Member
Entekra

Gerard "Gerry" McCaughey is an internationally respected business leader in fully integrated offsite construction.
Named "Industry Entrepreneur of the Year" by Ernst and Young, McCaughey was an influential force in Europe's
continuing transition to off-site construction of wood frame homes with MMC. McCaughey was the Co-Founder and
Chief Executive of Century Homes in Ireland. By focusing on fully automating the construction process with
integrated technologies, McCaughey propelled Century from a small start-up operation of four employees into
Europe's largest offsite homebuilder, with market share in excess of 40 percent in Ireland and a dominant position in
the U.K. In founding Entekra in late 2016 and assembling a management team with unmatched experience in off-site
construction, McCaughey has set out to replicate in the United States the success he had building the off-site
industry in Europe.