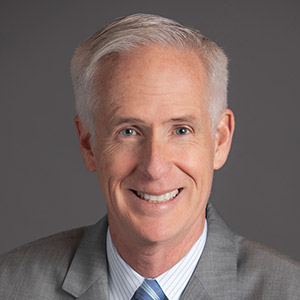 John Burns
---
Founder & CEO of John Burns Real Estate Consulting, LLC

John founded John Burns Real Estate Consulting in 2001 to help business executives make the most informed housing industry investment decisions possible. His team of PALS (Passionate, Articulate, Likable and Smart people) in offices all over the country advise the company's research subscribers and consulting clients on shifts in housing demand, supply, and affordability, as well as consumer, building products and design trends.
The firm has developed a number of proprietary tools, including risk and valuation indices, DesignLens™, Consumer Insights, and even trademarked the term surban™ upon release of their best-selling demographics book, Big Shifts Ahead: Demographic Clarity for Businesses.
John has a Bachelors in Economics from Stanford University and an MBA from UCLA, and works in our Irvine, California office. He has served on numerous industry boards and more than 700,000 people follow his column on LinkedIn, and 23,000 subscribe to his free weekly emails. He has attended home games for all 30 major league baseball teams, and regularly runs the hills in Southern California.