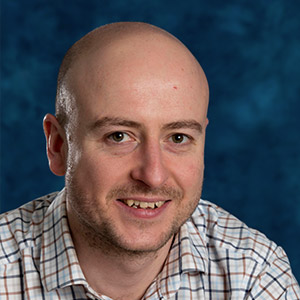 Professor Robert Hairstans
---
Head of Edinburgh Napier University's Center for Offsite Construction + Innovative Structures


Professor Robert Hairstans is head of the Center for Offsite Construction + Innovative Structures (COCIS) within Edinburgh Napier University's Institute for Sustainable Construction, where he leads on research, innovation and knowledge exchange activities designed to deliver construction technologies for tomorrow's communities within a circular economy. His specialist expertise is in the fields of timber engineering and technology with a focus on adding value to the timber supply chain with an emphasis on engineered timber products and offsite (modular) construction.
A major contributor to the 2015 Queens Anniversary Prize for Innovation in Timber Construction and Wood Science Dr Hairstans has published extensively (over 40 peer reviewed published works in journals, books and conference proceedings) including the authorship of three books on the topics of offsite and timber modern methods of construction.
Professor Hairstans is also academic lead of Offsite Solutions Scotland a company formed by 10 timber offsite industry partners in 2016 with a combined manufacturing output of £170million employing more than 1,000. OSS was founded following a successful UKCES project Offsite HUB(Scotland) funded by UKCES and led by Dr Robert Hairstans, culminating in a Cooperative Development Scotland Collaboration Prize.