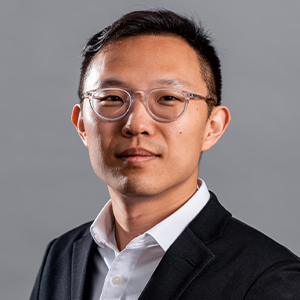 Alex Yoon
---
Architect, Monte French Design Studio

Alex Yoon is Director of Design at Monte French Design Studio, a Boston-based architecture and urban design practice. Currently overseeing the completion of Boston's first ground-up mass timber project, he is also guiding the development of several others in the office. After cutting his teeth on high-end single-family design and institutional work, Alex shifted focus to work more locally, seeking to engage in the rapid growth and development of Boston amid its housing boom. His work across the last 11 years runs the gamut of housing: designing new single-family homes, retrofitting Boston triple-deckers, infilling underutilized urban lots with podium multifamily, and recently overseeing the construction of Boston's first ground-up mass timber structure, a 7 story Passive House middle income multifamily development.
His experience in the breadth of Boston housing has underscored and girded his commitment to crafting a better built environment across all scales, seeking strategic solutions and developing better practices to provide high impact, low carbon products. A Certified Passive House Consultant, the certification formalizes over a decade of experience working on a range of projects with sustainable strategies and systems implemented. Whether in small steps or giant leaps, he is passionate about the role that architecture plays in the larger process of city building and place making.
Alex earned his Master in Architecture I from the Harvard GSD and his BA in Architecture from the University of Florida, summa cum laude.