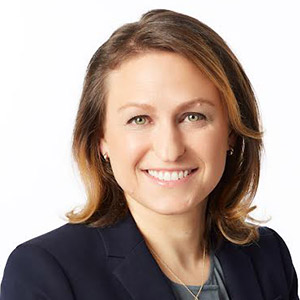 Amy Tabb
---
EVP, Business Development and Innovation, Columbia Property Trust

As Executive Vice President of Business Development and Innovation for Columbia Property Trust, Amy Tabb serves as a member of the senior leadership team, providing strategic direction and acting as a thought leader with primary responsibility for developing and executing innovative strategies to achieve business objectives and meet company goals. She oversees enterprise risk management, Environmental Social and Governance (ESG) initiatives and reporting, and also serves on Columbia's Investment Committee and Columbia's corporate philanthropy and social responsibility committee.
An operational leader, Ms. Tabb works with the real estate and marketing and communications teams to ensure activities are aligned with business objectives for the portfolio. With a focus on creating and driving added value, she serves as a key monitor of the day-to-day operations across the platform by ensuring initiatives are planned and executed with the desired business outcomes.
Prior to joining Columbia Property Trust in 2013, Ms. Tabb founded and served as the president of Sara Charles LLC, providing advisory services for publicly owned companies. Previous to that, she was a manager at Grant Thornton where she led international and domestic 404 compliance engagements.
Ms. Tabb received both her M.S.M.E. and B.S.M.E. degrees in Mechanical Engineering from the Georgia Institute of Technology.