←
Return to the Agenda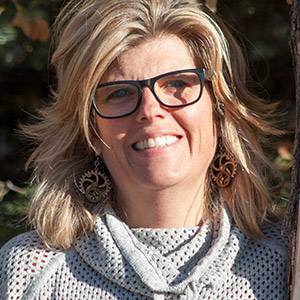 Annie Perkins
---
Senior Director, Strategic Partnerships
Sustainable Forestry Initiative

Annie seeks to elevate the use of certified, sustainably managed forest products in the green building industry. Her experience in product transparency, labels and certifications, climate change and resiliency, coupled with her passion to improve communities globally, supports that mission.
As an accredited LEED Green Associate with the U.S. Green Building Council, she sits on the Midwest's Market Leadership Advisory Board and is engaged with the emerging WELL Standard. She contributed to the development of the window industry's product category rule and the release of the industry's first environmental product declaration.
Annie uses her experience to support her civic engagements as a City of Afton, Minnesota council member and as a management board member of her local watershed.
Breakout Presentation Topic:
Certification's role in industrialized wood-based construction
As automated wood-based construction grows, supply chain transparency, risk mitigation and keeping environmental issues top of mind is critical. When procured from certified, responsibly managed forests, wood-based construction positively addresses climate change, rural economic development and urban expansion.
Better buildings, better climate, better health: Certification's role in the expansion of industrialized wood-based construction.
The building industry is responsible for nearly 40 percent of all global carbon emissions. Additionally, projections of population growth ensure a continued increase in building stock. Already, cities are grappling with how to reduce CO₂ emissions. Challenges around lowering emissions while at the same time accommodating population growth, undoubtedly increases in magnitude if we proceed in a 'business-as-usual' approach. Learn how the use of certified wood offers a solution for many current local and global challenges. When procured from a responsibly managed forest, building with wood addresses climate change, conservation and biodiversity while at the same time providing renewable building materials that have lower embodied carbon than traditional building materials. Also, increasing the use of wood from properly managed forests provide rural economic growth in conjunction with urban growth, and helps to keep forests as forests for future generations – a critical component in addressing climate change. 
Learn how certified, properly managed forests provide economic and societal benefits, in addition to environmental and conservation benefits. The use of SFI certified mass timber and wood products helps in achieving LEED certification, and numerous other green building rating systems. Leveraging this provides architects, builders and owners proof points that ensure legality, and product transparency. 
The expansion of pre-fab, industrialized construction in the emerging tall wood buildings across North America, offer excellent opportunities for densification, reducing urban sprawl and its related pollution and energy costs. As these building techniques, and the use of wood continues to increase, ensuring product transparency and supply chain assurance, through the use of certifications, become increasingly critical.