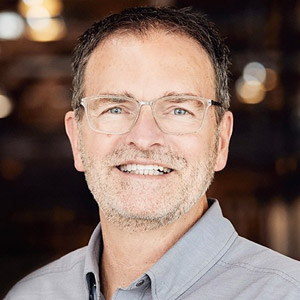 Craig Curtis
---
Partner, Dir. of Emerging Building Technologies, Mithun
FAIA, LEED AP

Craig is a nationally recognized design leader with a focus on innovative, sustainable integrated design and the incorporation of emerging building technologies including cross-laminated timber (CLT), mass timber and modular construction. With strong listening skills and a highly collaborative approach, he leads interdisciplinary teams on developer driven multifamily, workplace and mixed-use projects. Craig also serves in a firmwide role, sharing knowledge across the practice and collaborating with teams on a wide range of project typologies for clients looking to explore the integration of new building technologies.
Prior to joining the firm, Craig served as an executive-level leader at Katerra where he oversaw the development of building platforms for offsite construction and instigated the company's significant investment into mass timber, including construction of North America's largest CLT manufacturing plant. He has extensive experience with mass timber projects including development of the Katerra Mass Timber Commercial Office Platform, the Catalyst building (designed to ILFI zero energy and zero carbon certification standards), and student housing for UC Santa Cruz designed in collaboration with Mithun. Craig has provided thoughtful design leadership on dozens of award-winning projects including the Bullitt Center, the world's first commercial office building to achieve Living Building Certification.
In addition to his project-based work, Craig has presented extensively on topics related to mass timber, emerging building technologies and sustainable design. He is a frequent design awards juror and architectural studio critic, supporting the advancement of architectural practice and development of next generation talent.
A Mass Timber Platform Approach to Building Better Schools
A new body of research is proving the value of building schools with mass timber, including reduced anxiety, increased creativity, and improved test scores. Building upon this exciting research, Mithun has developed an open-source kit-of-parts mass timber building platform specifically for elementary schools. I will present the research, the platform and the status of two actual school projects underway.