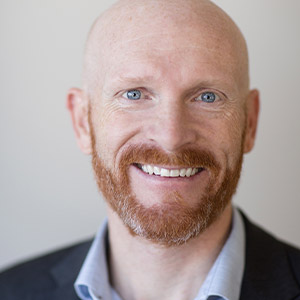 Craig Mitchell
---
Principal
Black Box Modular Solutions

Craig Mitchell is an experienced modular building professional. A graduate of both University of British Columbia (UBC) and of British Columbia Institute of Technology (BCIT), he has been in the construction industry for almost 30 years, with the past 24 years devoted to the modular building sector.
His previous roles include managing a sales and rental team for British Columbia's largest modular fleet owner and starting a greenfield operation in a new market for a US based business venturing into the Canadian modular sector.
For the past 10 years he has been a key member of several senior management teams and most recently was one of the leaders who led the strategic transformation from an existing industrial focused modular business into a Permanent Modular Construction leader.
In his role as Director of Innovative Solutions, he successfully developed strategic plans and export strategies, formed key alliances with strategic partners, and led all major contract negotiations on projects up to $200M. In addition, he led the development of the company mission statement which contributed to successfully focusing on key market segments within the permanent modular building industry.
He was also part of the team that delivered the first modular multi-family passive house in Canada. Over the past decade he has developed a passion for environmental sustainability in construction and welcomes any conversation that furthers the interest of utilizing modular in the green building field.
He continues to give his time in supporting the modular building and construction industries by being an active board member and Treasurer of the Vancouver Regional Construction Association (VRCA) and the Modular Building Institute (Board Member 2017-2020, and Volunteer of the Year in 2020).
When not thinking about modular construction, you will find him pursuing his other passion in trail running and training for his next ultra-marathon. He currently lives in the seaside community of Horseshoe Bay just outside Vancouver, Canada with his wife and four teenagers.
The pandemic has highlighted where our systems have failed us and left us vulnerable. Increasing the adoption of modular construction can solve some of the crises occurring in our cities and accentuate the push toward more sustainable construction.
The pandemic has exposed where the holes are in our society. Within our cities, the coronavirus has shown us where our safety nets have failed for our most vulnerable populations. The inadequacy of safe and healthy housing for both lower income families and our elderly have highlighted the need for a robust and diversified housing stock within our cities. Further add in natural disasters as a result of climate change, and we have left large segments of our population exposed to risks we have never before seen.
In order to begin solving these issues and accelerating the delivery of seniors' and affordable housing, now is the time to grow the use of modular construction. As governments look to kickstart the economy, there has never been a better time to leverage the strengths and benefits of modular. There are times and places for customization in construction, but if we are serious in delivering on our mandates for greater affordability and sustainability, then we need to take a more systematic approach. Furthermore, the controlled protocols within a factory setting can ensure a safe and productive workforce, all within the constraints of new social distancing measures.
← Return to the Agenda