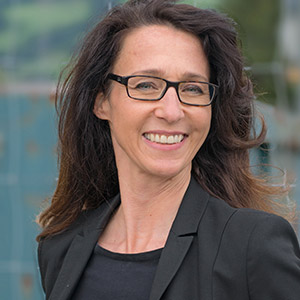 Dr. Sonja Geier
---
Lucerne University, School of Engineering & Architecture,
Competence Center Typology & Planning in Architecture (CCTP)

Breakout Presentation Topic:
"Disruptive Evolving Engineering and Planning in Wood" – How to realize simultaneous interdisciplinary collaboration of timber construction projects in a digital twin
The research project DeepWood refers to the future development of BIM Level 2 to 3 and faces the challenges of how to realize simultaneous real-time collaboration of interdisciplinary teams in a Common Data Environment CDE. DeepWood uses an ongoing timber construction project as a living lab in order to ensure scientific progress and practical applicability. The planning of this building is performed in a closedBIM approach. Thus, current interface problems are "switched off" and the project team is able to focus on the crucial questions: "How do we work together in a digital twin?" 
This experimental approach is intended to create the basis for the development of a new, disruptive model of collaboration that is represented in 10×10 matrix. This matrix describes the planning progress in 10 steps for 10 disciplines in a real-time collaboration. Roles and tasks are newly defined independently from current traditional planning sequences. This proposed solution approach aims to influence building standards and to generate new findings for further software development needed in industrialized timber construction. 
The DeepWood project team: Lucerne University – School of Engineering and Architecture, Berne University – Architecture, Wood and Civil Engineering; Timbatec Holzbauingenieure Schweiz AG, Helbling PLM Solutions, Dassault (Suisse) AG, Stuber & Cie AG
← Return to the Agenda