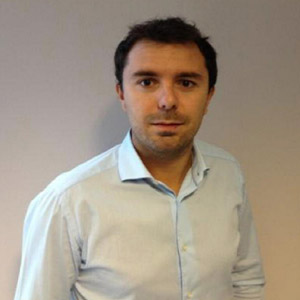 Ermanno Acler
---
Principal
Holzpak Engineering S.R.L.- Societa' Di Ingegneria

Ermanno Acler was born in Trento (Italy) in 1981. He holds a Ph.D. degree in structural engineering released by the Faculty of Engineering of the University of Trento. During his Ph.D. program he was involved in a research aimed at studying the behaviour of several types of connection systems used in cross laminated timber buildings. The research was also carried out in collaboration with the Faculty of Engineering of the University of New Brunswick (Canada).
After his graduation he started a technical consulting activity in the timber industry field. As principal and technical director at Holzpak Engineering, he has done consulting for several companies working in North America (USA and Haiti) and Europe (Italy, France, Portugal, Norway and Sweden). He is currently involved in the structural design of several medium and high rise CLT buildings in Norway and Sweden (8 to 12 storeys). He has developed the structural design as consultant for the NTU Sports Hall in Singapore (one of the largest timber structures in Asia built to this date).
Ermanno leads a team of structural timber engineers at his Holzpak Engineering office in Trento and he is involved in several consulting activities in the field of the timber structural engineering.
Breakout Presentation Topic:
Addressing Challenges of Mass Timber Design and Construction
Mass timber construction has the potential to transform the way we build – dramatically reducing the carbon footprint of our buildings, shortening construction schedules through offsite prefabrication, and creating biophilic environments with exposed natural wood. But challenges abound, particularly in controlling the cost, addressing code concerns, and coordinating the design, fabrication and construction to realize the full potential of these novel systems. Adohi Hall at the University of Arkansas is the largest mass timber project in the US and represents a pioneering use of mass timber for student residence hall applications. Join the team (architect, code consultant, and mass timber/CLT fabricator) for a discussion of lessons learned throughout the process of design and construction.
← Return to the Agenda