←
Return to the Agenda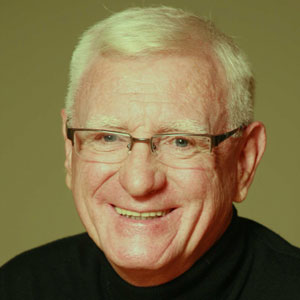 Gary Williams
---
President
Timber Systems Limited

EDUCATION
Civil Engineering, 1964 – Gordon Institute of Technology, Australia
REGISTRATION
Professional Engineer, Institute of Engineers, Australia
PROFESSIONAL EXPERIENCE
1980- Present. Founder and President, Timber Systems Limited, Markham, Canada
1975-1980 Vice President, Dahl and Dodd Consulting Engineers
1972-1980 Regional Manager, Lamtek Industries Limited, Toronto, Canada
1969-1972 Engineering Coordinator, Lamco Structures, Montreal, Canada
1966-1972 Designer, Dominion Bridge Company, Montreal, Canada
1964-1966 Design Engineer, Johns and Waygood Ltd. , Melbourne, Australia
AWARDS
2005 Wood Champion, Ontario Woodworks Awards (Leadership in Advancing Wood
Construction).
2006 Robert F. DeGrace Award, Canadian Wood Council. (Excellence in advancing Wood Design
and Education activities)
PUBLICATIONS
Numerous Technical Magazine and Wood Industry Publication articles
Principal Author, Canadian Wood Design Manual (900 page design guide and university text). Industry
standard design tool and University Text, Published 1990, now in its 8th edition.
Founding Member, Design Development team for Canadian Wood Council "Woodworks" Wood design
Software programme.
COMMUNITY INVLOVEMENT
Past Member, Board of Directors, St. John's Rehab Hospital, Toronto
Chair, Trail of the Woods Ratepayers Association
Advisory Committee, Muskoka Steamships and Historical Society
Breakout Presentation Topic:
Mass Timber: Shifting More of the Process Offsite
Toronto based Timber Systems Limited uses a wide range of Mass Timber products in its design-build work. Over the last year the company engaged three different panel systems (CLT, NLT and GLT) along with glulam framing on major projects and in each case extended the typical role of such products to include further in-plant processes to reduce on-site work.
Successes with mass timber in building tall buildings have heralded a new buzz about building with wood as a realistic alternative to the traditional options of concrete and steel in North America and the potential to add a more complete product to the project site will be a further advantage.
In this presentation, company President Gary Williams shows how by also participating in the design processes on three recent projects, the team was able to guide the choices for the most appropriate use of different mass timber panels: Cross Laminated Timber on the first, Nail Laminated Timber on the second, and Glued Laminated Timber on the third.
The presentation will describe the construction on these three just-completed projects with many descriptive images.
Algonquin College, Ottawa. The new library for the DARE District (Discovery, Applied Research and Entrepreneurship) at the college incorporates dramatic sweeping curves of glulam beams supporting 12,000 square feet of NLT constructed to attend to the curved roof profile. The six-foot-wide by up to 60' long panels were installed in a configuration that allowed recessed in-plane sprinklers..
Anishinabek Discovery Centre, Sault Ste. Marie. Located just north of the Northern tip of Michigan, the library and archive space serves six First Nations in the area. Replicating the form of a traditional long house, the unique tight-radius arched glulam frames required the use of narrow glulam panels to accommodate the curved frames. Some special detailing strategies were used to attend to variable supporting ICF interfaces.