←
Return to the Agenda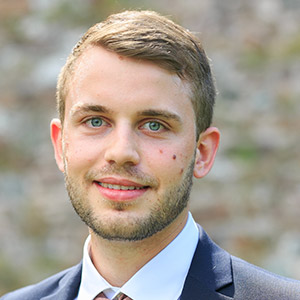 Hannes Blaas
---
CEO
Rothoblaas USA

Hannes Blaas is CEO of Rotho Blaas USA and followed the
development of modern timber construction in different countries around the world very closely. While working in Switzerland, the UK, Canada, USA, and China, he has supported the industry's continuous development and expansion. Rothoblaas is one of the leading suppliers for special building material and integrated solutions for the mass timber construction industry, developing
tomorrow's fasteners, acoustic products, waterproofing and vapor control, tools and fall protection systems.
Breakout Presentation Topic:
Standardization of Heavy Timber Connection Design
The global construction industry is in a transition phase. Increased awareness of climate change among governments and organizations, a worsening shortage of labor that is only about to aggravate once the baby boomers' generation starts retiring and an unprecedented scale of investment into all stages of the supply chain for mass timber are accelerating this trend.
The standardization of technology is both a premise and the result of a maturing industry. Standardized structural fasteners are an essential determinant for mass timber technology accessibility, safety, efficiency of construction processes and competitiveness among nowadays dominant methods.
This presentation will touch on different topics, assess current concepts in structural engineering and outline the trends:
Rigid vs ductile connection design
Avoiding problems with European solutions – the European heavy timber industry is by some estimates five times bigger than the rest of the world combined. How to make use of this under the International Building Code Panel – panel connection systems
Point supported flat slabs
Post inserted concrete anchors – limitations and how to overcome them
Glued connections
Line connection systems
The age of the modern timber connectors begun in the 90s with the widespread deployment of self-tapping screws. Since then the variety of fasteners kept growing, and design concepts kept refining and replacing each other, enabling the industry to fulfil its potential.