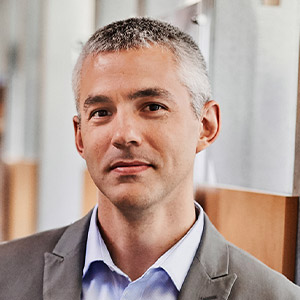 John Mitchell
---
Associate Partner
Hartshorne Plunkard Architecture

John Mitchell is an Associate Partner who has distinguished himself as an agile leader in the design and management of challenging and complex mixed-use projects. He has led the project teams for some of the firm's most substantial commissions, including the Graduate Nashville Hotel, the 811 Uptown highrise, and 1225 Old Town – which received development of the Year of the Chicago Commercial Real Estate Awards.
As a member of the Technical Services Group, John is the administrator of HPA's building enclosure review, offering input on every project while promoting best practices. He is an expert in mass timber design, overseeing several timber projects including Intro Cleveland, which will be one of the tallest and largest mass timber buildings in America when completed.
John is a licensed Architect, and holds a Master of Architecture from the University of Cincinnati and a Bachelor of Science in Architecture.
Breakout Presentation Topic:
INTRO: A 9-story mixed-use mass timber building in the heart of Cleveland
Anticipated to be one of the largest mass timber structures in the U.S. when complete in 2021, INTRO Cleveland is a mixed-use residential project located in the Ohio City neighborhood. The transit-oriented development is ideally located near a light-rail stop, multiple bus routes, and across from the historic West Side Market.
The nine-story building will offer 300 luxury apartments, many with unobstructed downtown and lake views, as well as over an acre of active public green space. The building massing is anchored around an open and active pedestrian plaza, which creates a vibrant extension of the West Side market and will serve as a community gathering space activated by art, cultural and family events. Additional amenities include a 12,500 SF rooftop event venue, a fitness center, patios and bicycle storage.
In this presentation, the architect will describe the motivating factors that led to the use of mass timber, as well as the design process for a first of its kind structure. Discussion will include construction type selection and impacts on fire-ratings and timber exposure, as well as building core and mechanical services integration.
← Return to the Agenda