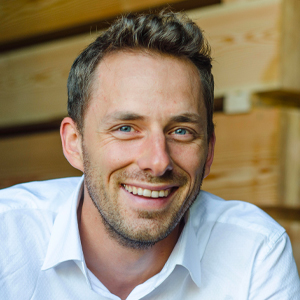 Lucas Epp
---
Head of Engineering
StructureCraft

Lucas Epp is a structural engineer with extensive project experience in North America, the UK, New Zealand, and China. He is passionate about timber engineering and has built a team at StructureCraft of more than 30 structural engineers and computational designers hailing from around the world. With a strong creative bent, his expertise with complex geometry and Rhino/Grasshopper has led him to be involved in projects where synergy between architecture and structure drives the design.
At StructureCraft, Lucas has led the engineering and delivery of many signature mass timber structures, including the recently completed University of Idaho Basketball Arena, one of America's first freeform timber arenas. He spearheaded the launch of dowel laminated timber (DLT) – a new mass timber option in North America – and was responsible for technical development and the design of a new manufacturing line to produce this product.
Lucas is a widely regarded expert on computational design and timber engineering and has lectured across the USA and Canada and taught at the Architectural Association, ETH, Imperial College, and the University of British Columbia. He is involved in several code committees including CSA O86 and the ICC Ad Hoc Committee on Tall Wood Buildings, is an author of the Nail Laminated Timber Design Guide and is currently involved in writing a new Mass Timber Floor Vibration Design Guide.
← Return to the Agenda