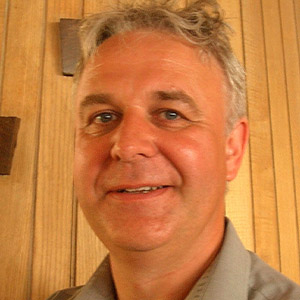 Luke Whale
---
Chief Technical Officer, Daisy

A Civil Engineer by training, Luke began his career working on a variety of timber R&D projects working as a University Research Fellow in the UK. In 1989 he moved into industry as Technical Director of Gang-Nail Systems in the UK truss plate industry.
8 years later he founded a product development consultancy called TimberSolve and was heavily involved in the introduction of timber I-joists into the UK at the time. In 2008 he co-founded a multi-disciplinary consultancy called C4Ci which specialised in building performance, product development and software development.
In 2015 he joined Staircraft Group as Technical Director, and earlier this year, together with the owner of Staircraft, he co-founded Earlybird Technologies – a start-up aimed at developing and commercialising AI applications for use in the global residential construction market.
Luke is well known in UK as a timber engineer and product development specialist, and has consulted for many UK and US timber manufacturing companies in his career. He has chaired the UK Code committee for structural timber products for over 30 years, and is a co-author of the European timber design standard (Eurocode 5).