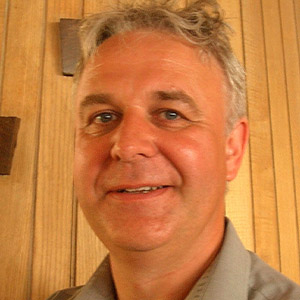 Luke Whale
---
Dr/Technical Director
Earlybird Technologies Ltd

A Civil Engineer by training, Luke began his career working on a variety of timber R&D projects working as a University Research Fellow in the UK. In 1989 he moved into industry as Technical Director of Gang-Nail Systems in the UK truss plate industry.
8 years later he founded a product development consultancy called TimberSolve and was heavily involved in the introduction of timber I-joists into the UK at the time. In 2008 he co-founded a multi-disciplinary consultancy called C4Ci which specialised in building performance, product development and software development.
In 2015 he joined Staircraft Group as Technical Director, and earlier this year, together with the owner of Staircraft, he co-founded Earlybird Technologies – a start-up aimed at developing and commercialising AI applications for use in the global residential construction market.
Luke is well known in UK as a timber engineer and product development specialist, and has consulted for many UK and US timber manufacturing companies in his career. He has chaired the UK Code committee for structural timber products for over 30 years, and is a co-author of the European timber design standard (Eurocode 5).
Breakout Presentation Topic:
An AI software tool which designs and frames I-joist floors automatically
This presentation describes the development of what is believed to be the first Artificial Intelligence software tool to produce structural designs and framing layouts in the wood construction industry.
Cutting edge AI technology has been used by a team of PhD-level researchers from Brainpool Ltd to create a fully functioning automated AI software tool which designs and produces framing layouts for I-joist floors without the need for design technicians. Based on priorities set by the user, the tool can produce framing layouts which either minimize material costs, maximize factory production speed or are the simplest to install on the job site. It presents manufacturers with the opportunity to reduce design bottlenecks, lead-times and overheads, as well as empowering building designers to see directly, at concept stage, what the implications of their design decisions might be on both structural feasibility and likely component costs.
The presentation will include a demonstration of the tool, which is already in use in UK, and will provide details of the compelling business case which led to its development. The tool can link directly to REVIT for its dimensional input and can export its completed floor layout back to REVIT as a full 3D BIM model. In a parallel development, for more conventional 2D building plans, a further AI algorithm is under development which will read dimensional information directly from 2D DWG/DXF drawings or PDF files, as input into the framing tool.
Finally, opportunities are discussed to extend the use of the tool in the US EWP industry, as well as possibilities for the development of similar tools for use by other industry sectors such as CLT, light frame wall construction or floor/roof truss fabrication.
← Return to the Agenda