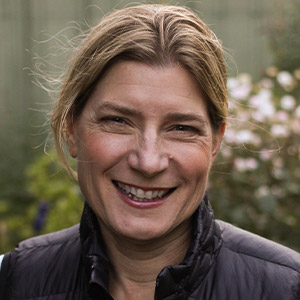 Maureen Puetmann
---
Director of Operations
CORRIM (Consortium for Research on Renewable Industrial Materials)

Dr. Maureen Puettmann has been owner of WoodLife Environmental Consultants, LLC since 2006, Corvallis, OR. She has led over 50 life cycle assessments that document environmental profiles of forestry operations, wood products production, solid and liquid fuels, and biochar in North America. She received her B.S and M.S. in Wood Science from Oregon State University (1987/1990) and her PhD from the University of Minnesota in Forestry/Bio-materials (2000). Maureen is the Director of Operations for the Consortium for Research on Renewable Industrial Materials and maintains a courtesy appointment with Oregon State University, where she periodically teaches classes on LCA and works with faculty on mass timber projects. She has collaborated with colleagues from more than 20 institutions within the US and internationally, including six months at Harvard Forest as a Bullard Fellow. Maureen is a native Oregonian and lives in Corvallis, Oregon.
Breakout Presentation Topic:
Life Cycle Assessment of Mass Timber Products and their use in Buildings Compared to Traditional Building Materilas
Mass timber construction can have a greater carbon displacement benefit, because it moves wood into building designs that traditionally have been dominated by steel and concrete materials. Cross-laminated timber is at the forefront of the mass timber movement, which is enabling designers, engineers and other stakeholders to build taller wood buildings. Cross-laminated timber panels are made by laminating dimension lumber orthogonally in alternating layers. Among the environmental advantages of CLT are that it is a natural carbon store and that its use generates virtually no waste at a building site, as panels are generally prefabricated before delivery. Panels made from CLT are lightweight yet very strong, with good fire, seismic and thermal performance. Cross-laminated timber and other mass timber products production and use are still in the early learning curve, and requires additional research to track how it responds over time in terms of lower embodied carbon from changes in production, as well as building design.
← Return to the Agenda