←
Return to the Agenda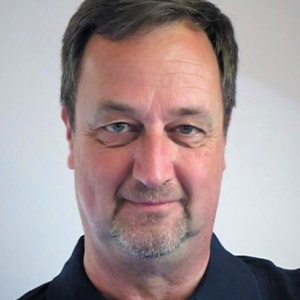 Michael Marzy
---
Dietrich's Software LLC
Managing Director

With 35+ years background in the software business, he had seen a thing or two before he joined Dietrich's almost 4 years ago to build the successful German brand in the North American market as well. Dietrich's customers include a wide range of companies from small traditional to very large industrial type organizations in the wood construction industry, Dietrich's software is used by over 12.000 people.
Breakout Presentation Topic:
The Magic of BIM in Wood Construction – From Planning to Production with IFC and OpenBIM.
Modern wood construction is no longer only a craft or an art, it is – and has to be – technology based. In every CAD/CAM system, from the planning stage to CNC production, new information input or manual transmission of information happens during the process. While proprietary interfaces can improve the handling and reduce the learning curve, they clearly limit the choice of bespoke software solutions to allow for your customized solutions.
As an OpenBIM technology platform, IFC is meant to enable the exchange of information between different software tools, accelerate input and reduce transmission errors. However, it has to be prepared, communicated and done well to avoid frustration and additional work – or errors. Good news: it is less complicated than you may think.
In this presentation, we explain the basic functions and the necessary setup to "do IFC right". From dimensions to materials, from organizational to business information, from the first drawing on a napkin (well, almost..) to the CNC machine output – the possibilities will be demonstrated with successful case studies and examples.