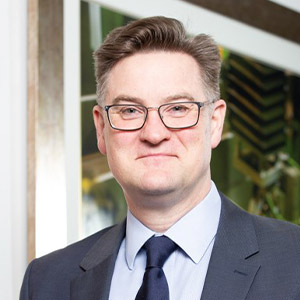 Nick Milestone
---
Director Mass Timber, Mercer

Nick Milestone (BSc Quantity Surveying, BSc.Hons, Msc. Project Management) until recently was the Director and Head of Integration for Mass Timber and Hybrid Off-Site Solutions for Katerra Inc, North America.
Prior to joining Nick held the position of Director for Off-Site and Innovation for the Wm Hare Group (UK, UAE and Singapore) developing building systems in Mass Timber, Structural Steel and load bearing Light Gauge Steel structures. Following a brief spell working in Singapore for the Tiong Seng Construction Group in 2017. Nick was with the Bowmer & Kirkland construction group from 2002 to 2017 and was the Managing Director of B & K Structures Ltd, the UK's largest and most successful structural steel and mass timber design and construction business.
The learnings and innovations gathered from 34 years' experience in the UK 'off-site' construction industry have helped develop a successful mass timber structures business utilizing the key components of steel, glulam, cross laminated timber, structural timber cassettes and light gauge steel framing technology for the residential, education, leisure, commercial and retail markets delivering over 350 landmark projects for Blue Chip Clients.
Nick is a Director and the current Chairman of TRADA (Timber research and development association) The UK's first Timber research association founded up in 1934.
Through TRADA and in consultation with Industry heads such as Arup, Nick lead the UK's first 'National Structural Timber Specification' covering the design, manufacture and erection tolerances for solid wood construction, other key publications include; The design and performance of Cross Laminated Timber.
Nick also lead and chaired the working committee for the Mass Engineered Timber Handbook for Singapore, developed in conjunction with the BCA, building construction authority of Singapore.
Nick has been in the construction industry since 1986, starting off as a trainee quantity surveyor progressing through to senior quantity surveyor / construction manager / Managing Director.
Notable accolades and awards include:
Winner of the UK National business award for innovation in mass timber – 2008
Finalist at the European business awards for innovation – 2009
Judge and award winner for the UK national structural timber awards
Advisor to:
Advisor to Wood Solutions Australia
Committee member of the UK Construction Leadership Council, UK
Fellow of the Leeds Sustainability Institute
Committee member of the Council for Tall Buildings in Urban Habitat (CTBUH) Chicago, USA