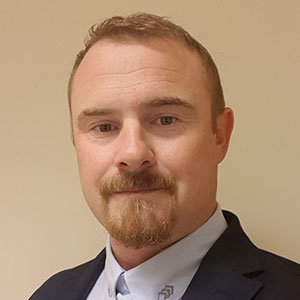 Ola Skoglund
---
Chief Operating Officer
Randek Robotics

Ola has more than 20 years' experience in advanced industrial automation, including mechanical engineering, product development and project management of large scale projects. He joined Randek Robotics in 2013 as head of their projects department and became Chief Operating Officer in 2018.
The robotics division combines innovative cutting-edge industrial robotics with Randek's proven machine technologies. The robotics company has for many years successfully integrated robots in the heavy steel industry, in automotive and general automation. In recent years, they have brought this industrial robotics experience to prefabricated housing in a way that is revolutionising major parts of the industry.
Breakout Presentation Topic:
Can automation help keep us safe?
Normally a pitch for automation, in any industry, would be something like: Efficiency, quality, speed and replacing dull and dirty tasks.
Well, this unfortunately, is far from normal times. Let´s take look at how automation and prefabrication can help keep your employees and businesses healthy and safe.
Humans, or at least most of us, loves to help each other out, to cooperate. Its in our core and it´s a part of what makes us great. However, the way thing has been developing lately shows us that there is even more incentive than just efficiency and profit in automation and prefabrication.
Prefabrication and robotics could end up not just saving money and time, but also lives.
← Return to the Agenda