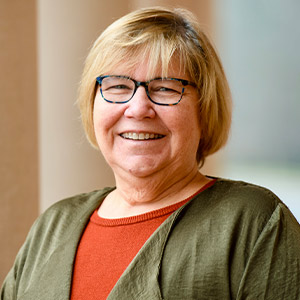 Pat Layton
---
Professor & Director, Wood Utilization & Design, Clemson University

Dr. Patricia A. Layton, Ph.D., is the of Director of Clemson's Wood Utilization + Design Institute and a Professor of Forestry. Previously, she served as Director of the School of Agricultural, Forest, and Environmental Sciences (2010‒2014) and Chair of the Department of Forestry and Natural Resources (1999‒2010). Pat also serves on the Board of Directors for the SFI Program.
Before joining Clemson University, she was a Senior Director with the American Forest & Paper Association and a Manager at Scott Paper Company. In these positions, she developed new forestry and marketing initiatives, including playing a vital role in the development of the Sustainable Forestry Initiative Program. Pat was also Research Associate at Oak Ridge National Laboratory in the Short Rotation Wood Crops Program and a forest geneticist for Owens Illinois in Jasper, Texas.
Pat is a native of South Carolina and has forestry degrees from Clemson University, Texas A&M University, and the University of Florida.