←
Return to the Agenda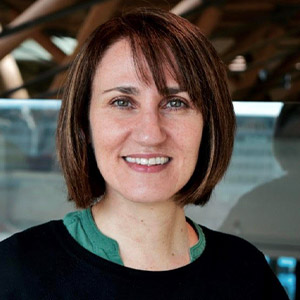 Peggi Clouston
---
Professor of Wood Mechanics and Timber Engineering,
OrUniversity of Massachusetts Amherst

Peggi Clouston has been working in the field of wood mechanics and timber engineering for 30 years. As a Professor at the University of Massachusetts (UMass), she teaches structural timber design, bio-based composites and material mechanics/tectonics to architects, engineers, and construction technologists. Author of more than 80 publications, she conducts research on the structural behavior and efficient use of bio-based composite materials. Current research topics include: cross-laminated timber panels from low-value eastern species, timber-concrete composite floor systems, laminated veneer bamboo connections, and computational modeling of structural bio-based composites. Dr. Clouston has been a registered professional engineer (APEG) since 1992. She is Associate Editor of the ASCE Journal of Materials in Civil Engineering and serves on numerous US Federal peer review panels and committees.