←
Return to the Agenda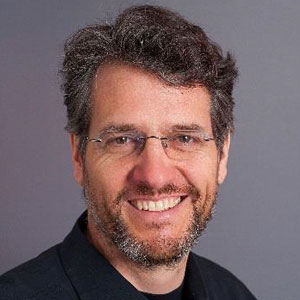 Stefan Zoellig
---
CEO
Timber Structures

Education and training
2014 NLP Resonance Master at Kutschera Switzerland in Thun
2014 CTI-Startup Entrepreneurship in Bern
2007 NLP Resonance Practitioner + Coach at Kutschera Switzerland in Thun
2001 Title conversion from HTL to FH
1987-1992 Studies at the HTL SISH Biel as wood construction engineer HTL
1986 Joiner at Graf AG in Sulgen TG
1982-1986 Apprenticeship as carpenter at Grundner AG in St.Gallen
Professional activities
Since 2015 Shareholder Timbatec GmbH in Vienna
Since 2014 Co-owner and Managing Director Timber Structures 3.0 AG in Thun
Since 1997 Co-owner and managing director Timbatec AG in Thun
1995-1997 Project manager at Boss Holzbau AG, Thun
1995 Patent for Timbatec partition wall system
1993 -1995 Technical consultant at Fels-Werke GmbH (Fermacell), Münsingen
1992 Internship as cand. engineer for timber construction with Prof. Natterer at ETH Lausanne
1991 Internship as cand. engineer for timber construction with Menig AG in St.Gallen
Companies activities
2015 Foundation of Timbatec GmbH Austria in Vienna
2014 Foundation of TS3 AG and Timbagroup Holding AG
2013 Conversion of Timbatec from GmbH to AG
2013 Foundation of Timbatec Bern branch office
2008 Move from Steffisburg to Thun
Since 2008 Certified according to ISO 9001
2006 Foundation of Timbatec Zurich branch office
2005 Conversion from sole proprietorship to GmbH
1997 Foundation of one-man business Timbatec, Stefan Zöllig in Steffisburg
Social activities
Since 2013 Chairman of the Board of Trustees of STV Swiss Engineering Stiftungen, Zurich
Since 2013 KOMKO Communication Commission of the Lignum, Zurich
Since 2008 Member of the Executive Board BEO HOLZ, Interlaken
2005-2010 Parents' Council Göttibach School, Thun
2001-2004 Member of the Board Lignum Holzwirtschaft Switzerland
1998-2004 President STE Swiss Timber Engineers
Breakout Presentation Topic:
Butt-Joint Bonding of Timber as a Key Technology for Point-Supported, Biaxial Load Bearing Flat Slabs Made of Cross-Laminated Timber – From the Research to the First Realized Projects
Until today, all known timber building systems allow only slabs with a uniaxial load bearing action. Thereby, in comparison to normal reinforced concrete slabs, timber slabs are often thick, expensive and complicated to build. The reason for this is that there is no efficient connection technology to rigidly connect timber slab elements to each other. Alternative solutions are hybrid structural systems with concrete or steel, however, this combination of materials results in some disadvantages especially in terms of weight, ecology, construction time and costs.
In the framework of a large research project a new timber slab system has been developed and already tested in first real applications. The developed slab system is designed for housing, commercial and industrial buildings. The slab system works as a flat slab carrying vertical loads biaxial and consists of timber slab elements like CLT glued together on site with a high performance butt-joint bonding technology. Research about the central slab element, the butt-joint bonding and fire tests have already been performed. The research showed the feasibility of this innovation. In 2015 a first prototype was built in Thun, Switzerland. A large three year research project started 2016 with the goal to reach market maturity.
In 2018, we have already finished several properties. We are currently involved in various projects – 6 – 18 storey buildings – in Canada and the USA.