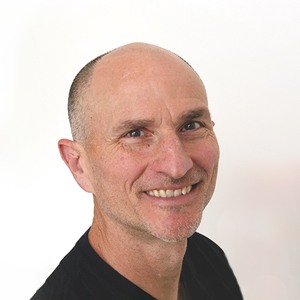 Steve Glenn
---
Founder & CEO, Plant Prefab

Steve founded Plant Prefab in 2016 as an offshoot of the award-winning residential design studio, LivingHomes, which he founded in 2006. As CEO and Chairman of the Board, Steve drives Plant's vision, mission, and brand.
Prior to Plant and LivingHomes Steve worked with the William Jefferson Clinton HIV/AIDS Initiative (CHAI) and managed the development of a $220 million program in Mozambique, the organization's first in Africa. This charitable work followed 15 years in tech, including founding and serving as Chairman and CEO of PeopleLink, a leading provider of enterprise e-community solutions. During Steve's tenure, the company raised $35 million in investment capital from AT&T Ventures, GE, Goldman Sachs, idealab and others.
Steve was also a founding partner of idealab, a business incubation firm that raised $1 billion and founded or invested in a number of successful companies including GoTo/Overture (OVER), NetZero/United Online (UNTD), CitySearch (TMCS), Tickets.com (TKTS), eToys, and CarsDirect. Prior to founding idealab Steve served as co-director of the Virtual Reality Studio at Walt Disney Imagineering. He also co-founded Clearview Software, which was sold to Apple, where Steve subsequently served as a marketing specialist.
Steve is co-founder of the Kaia Parker Dance Endowment, and a co-founder and former board member of Hope Street Group and the Brown University Entrepreneur Forum. He has also served as a judge for the U.S. Department of Energy Solar Decathlon.
Glenn has spoken about sustainable design, prefabrication, and social entrepreneurship at conferences and universities including TED, Greenbuild, Sun Valley Institute, Sustainable Brands, VerdeXchange, UCLA, MIT, Brown, Columbia, University of Oxford, USC, and University of Texas at Austin. Glenn was named the Clean Tech CEO of the Year by Clean Tech Week, Environmental Entrepreneur of the Year by LA City Council/Faith2Green, and Greatest Person of the Day by Huffington Post.
Steve received a bachelor's degree with honors from Brown University and studied Urban Planning at Harvard Graduate School of Design. He was an Unreasonable Fellow and a Coro Fellow, and holds two patents.
Steve's personal interests include trail running and chasing waterfalls; dogs and cats; LEGOs; and architecture by Neutra, Lautner, and Rodney Walker.