Silver Sponsor
Advancing timber innovation for a better tomorrow.
Mercer Mass Timber is an integrated product-to-project company: we source, design, manufacture, and provide an array of construction services. Our model offers a unique value proposition: an integrated technical building partner with robust technology systems and large-scale buying power.
We approach every project, at every phase, with the breadth and depth of technical expertise that allows us to design tailor-made building solutions with nearly 100% predictability.
Advanced manufacturing, world-class capabilities
At 270,000-square-feet, our advanced low-carbon manufacturing facility in Spokane Valley, Washington is outfitted with the most sophisticated technology used at every step of the process to improve efficiency, transparency, and performance.
A BRANCH OF MERCER INTERNATIONAL
Mercer Mass Timber is a division of Mercer International, a global producer of forestry products. Committed to sustainability and innovation, Mercer International aims to be the preferred provider of bio-based products from renewable sources.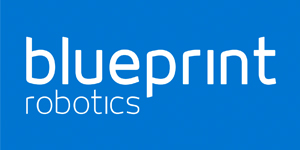 Bronze Sponsor
Our mission at Blueprint Robotics is to deliver a technologically advanced offsite building system to the US construction market. We are dedicated to transforming the wood framed construction industry with A Better Way to Build.
Blueprint's scope of work includes the entire rough carpentry package with factory installed exterior windows and doors as well as the project's complete suite of MEP & Fire Protection systems.
The Blueprint Method emphasizes risk reduction, cost certainty, superior quality, precision, coordination and sustainability at a significantly faster speed of construction for the benefit of our customers.