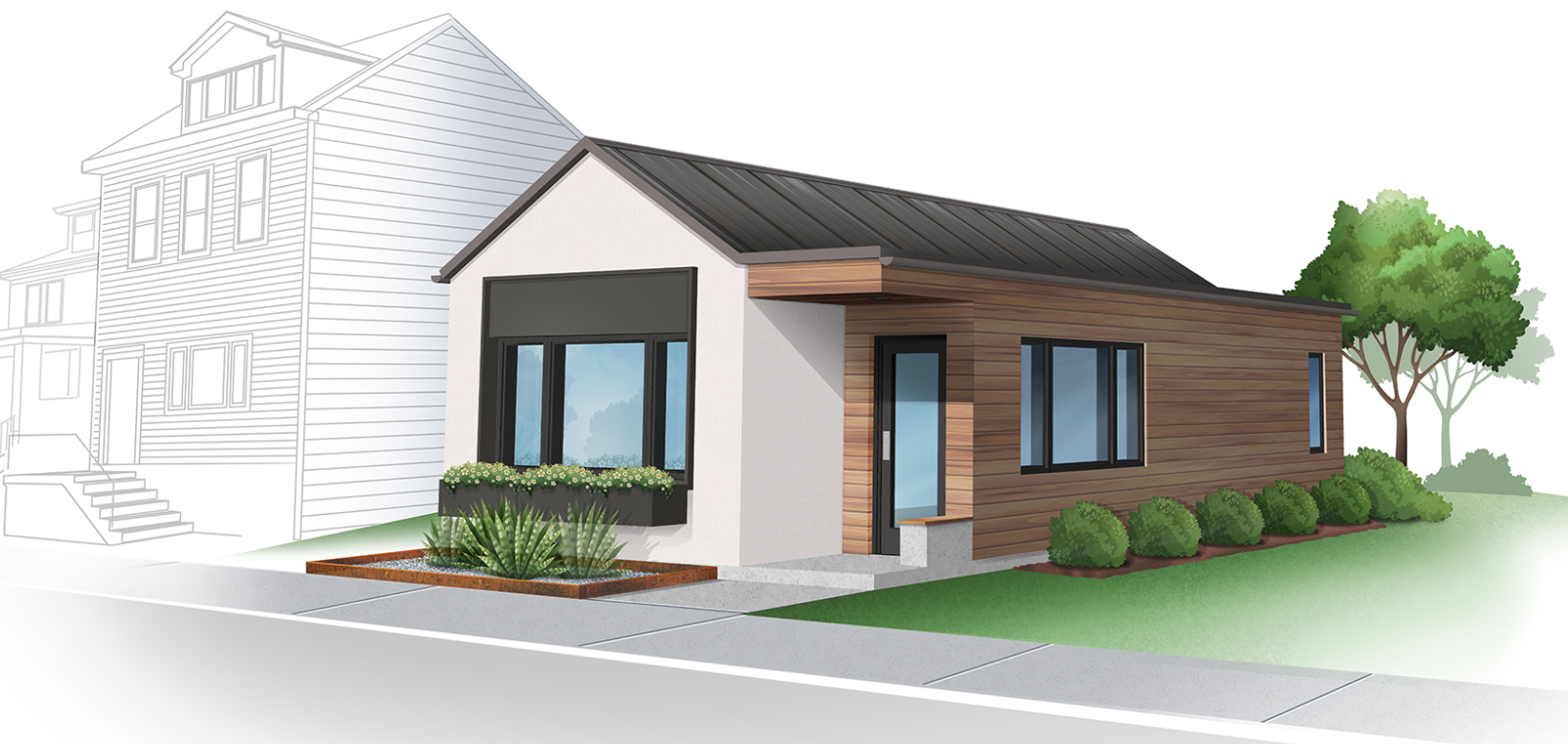 You've heard of modular, factory-built homes but Module's Nook expandable homes change with your lifestyle. Founded in 2016 by Brian Gaudio, Hallie Dumont and Drew Brisley, Module homes are intended to be flexible, so they can grow with your family, jobs, hobby and changing space needs.
You start with a one-bedroom, one-bathroom home of 800 square feet. As your needs change, and your budget increases, the home can be expanded to three bedrooms with a second or even third floor. The house is built in a semi-automated factory offsite which means it only needs to be assembled on your building site. "Delivering our first home to a customer will be a significant milestone for our young company," says CEO Gaudio. "We cannot wait to hand over the keys to a happy customer early next year."
Flexible home options are just one of the wonderful ways in which offsite module building is revolutionizing the construction industry. With modular building components built in factory conditions, you can change the configuration of your home or the functionality of a space. For example, the Sidewalk Lab Project in downtown Toronto is an innovative modular prefabricated work and live space. Interchangeable building components mean you can move walls or change spaces from commercial to residential to suit the changing needs of your community.
You can also increase or decrease the number of bedrooms so that housing can adapt to the community as it evolves. This keeps people in one area as they are able to adapt the building to suit their needs rather than moving. That means more closely-knit communities and happier home and business owners.